How do I add coworkers to my team in Smartly Talent?
You can add teammates to your hiring team by clicking Invite Coworker at the top of your Smartly Dashboard. They'll join your hiring team with their own account.
You and the members of your hiring team will be able to collaborate to track, interview, and hire candidates. You can review candidates that have been vetted by a teammate ( saved for later) and you can message candidates that a teammate has already connected with (or saved). For example; Teammate A could source 10 candidates by saving them for later and then Teammate B, a hiring manager or senior recruiter, could review and invite them to connect later in the Team Candidates view.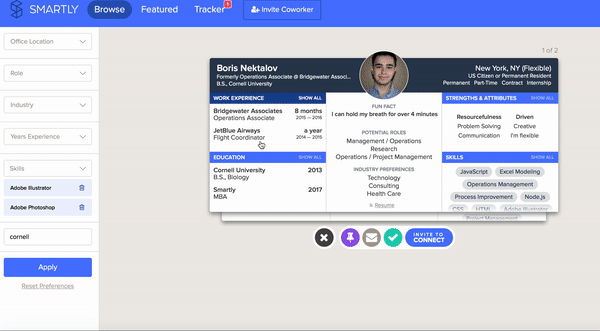 Head back to Smartly and add teammates to your hiring team today.